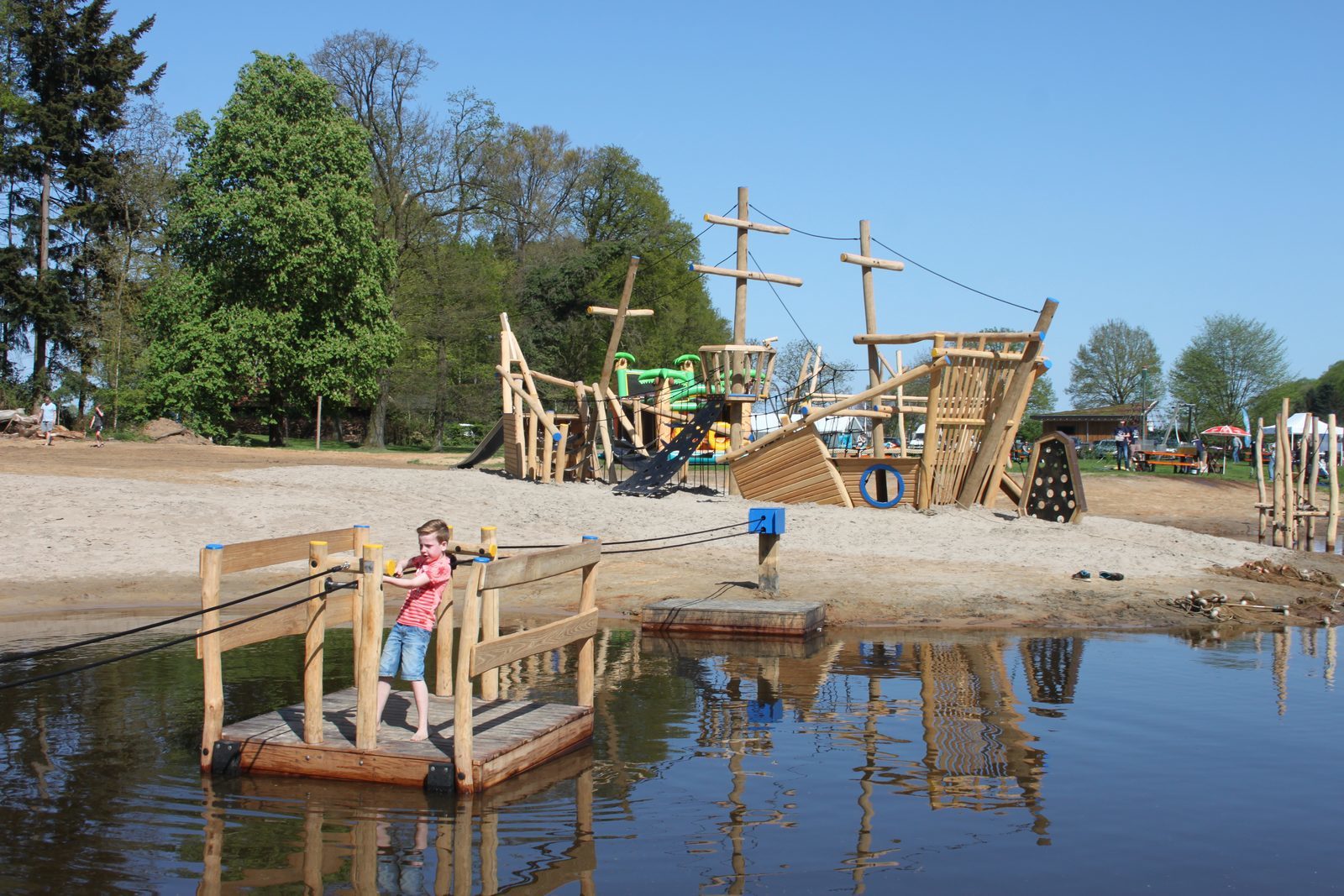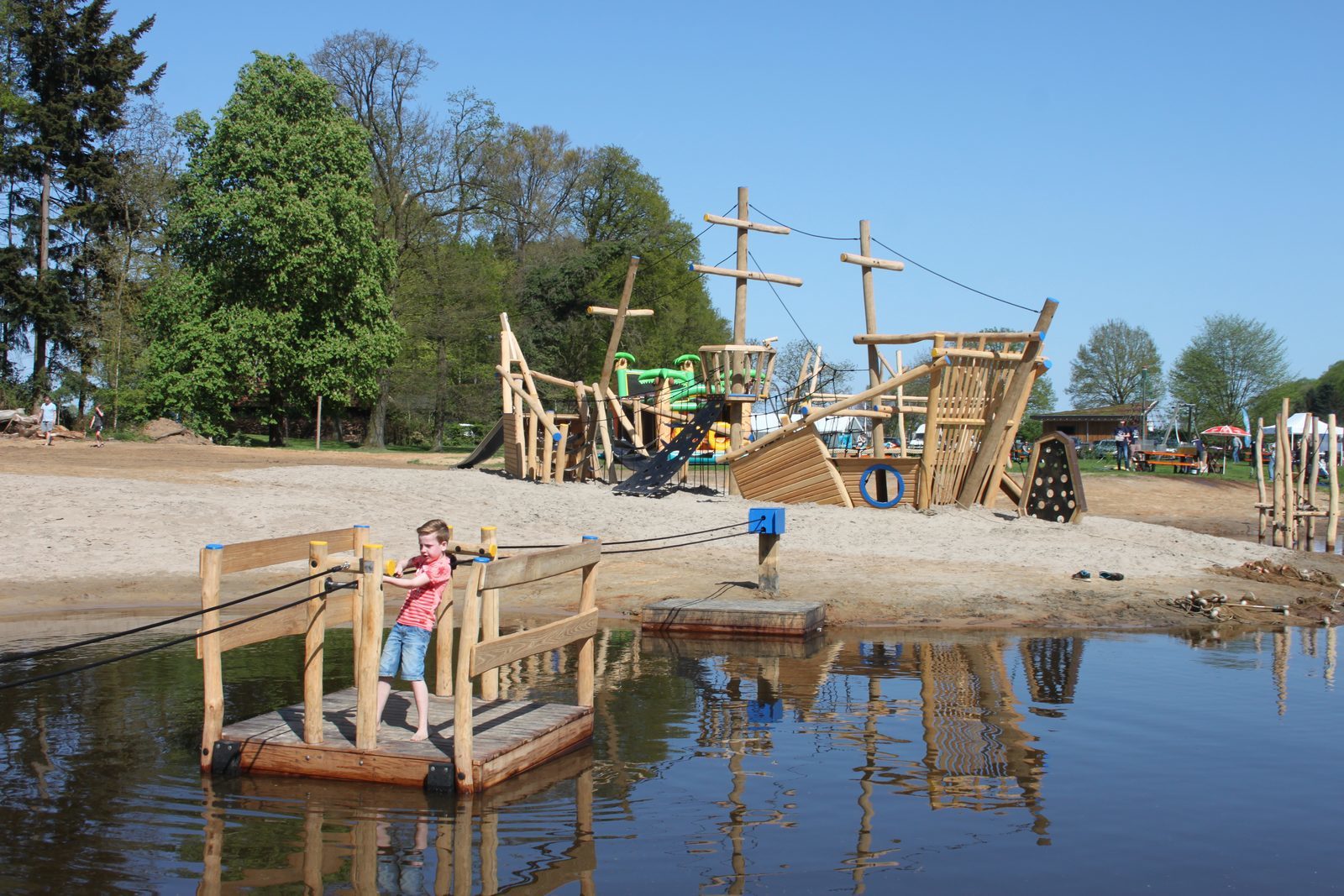 Verover het Piratenschip!
Een prachtig speeltoestel op het strand van de Koeksebelt is het Piratenschip. Naar hartenlust spelend kun je hier je fantasie als piraat wel kwijt. Soms komt er zelfs een echte piraat langs! Wanneer het recreatieteam iedere week in het hoogseizoen broodjes bakt op het kampvuur, kun je een heuse fotoshoot verwachten met onze eigen piraat!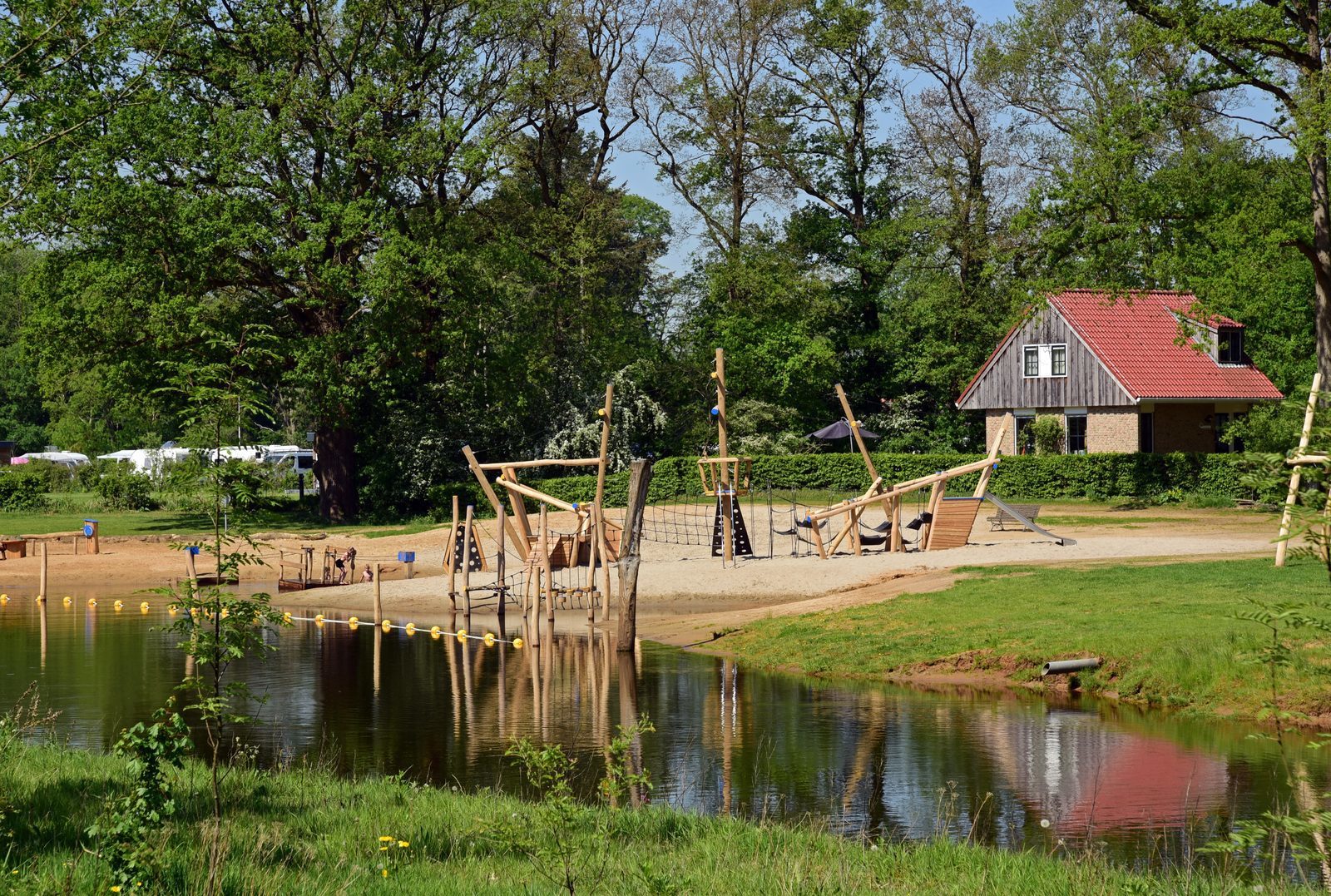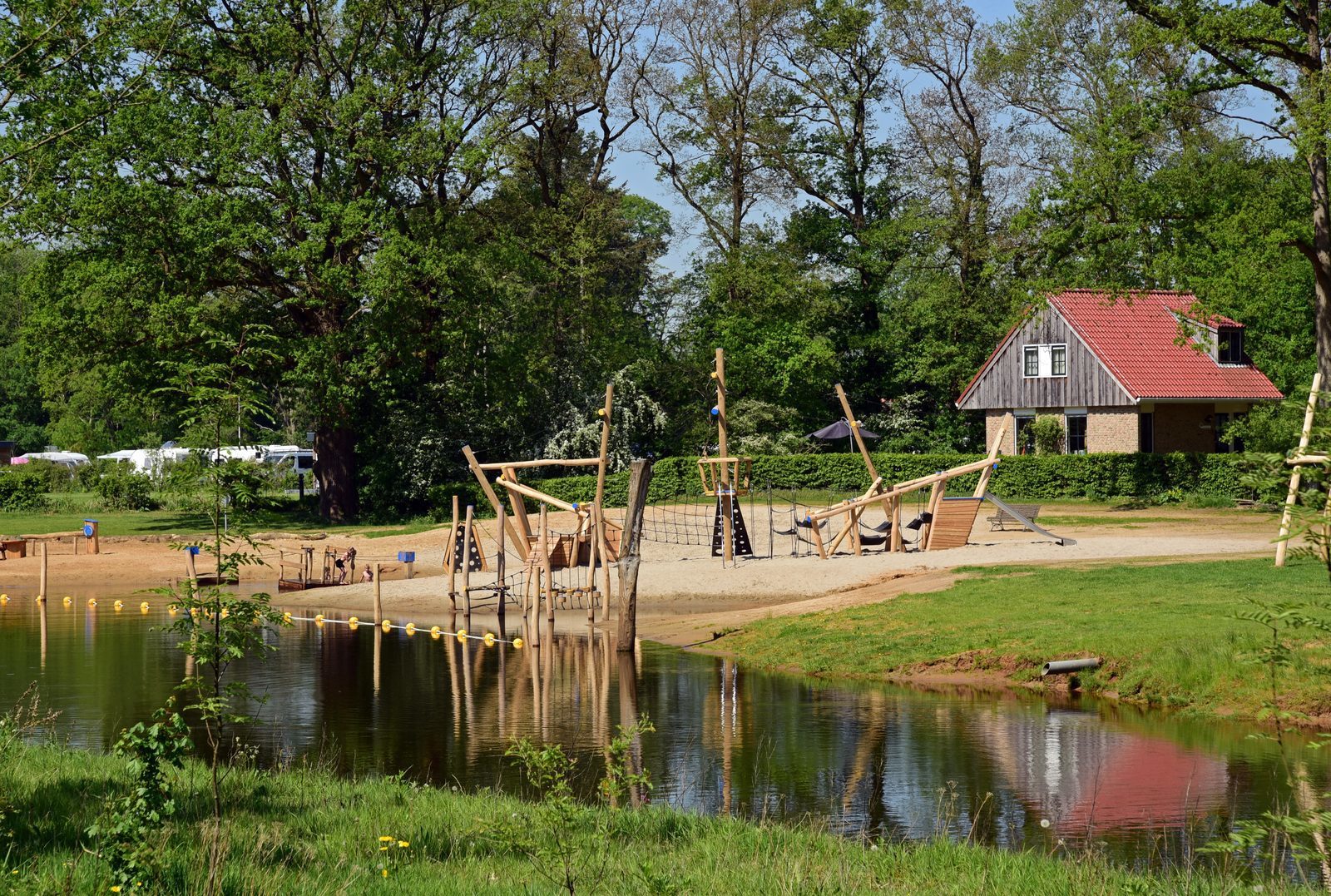 Zwemmen, spelen en ravotten!
Spelen met zand en water verveelt nooit. Elk kind vind het leuk om in stromend water te spelen en een dijkje te maken van zand. Zo is er een leuke watergoot van hout en kun je met een trekpont naar de overkant! Of huur een kano, supboard of electrische boot bij de receptie en ga erop uit op het water. Je zult versteld staan van de mooie natuur in de nabije omgeving op en rond het water van de Koeksebelt.