Holiday in Ommen
Looking for a holiday in Ommen on a unique camping site located between the forest and the de Vecht river? You will not find a more enjoyable holiday in Ommen! You can camp here on spacious camping spots with WIFI, or enjoy one of the many luxury accommodations near the water. The large open-air swimming pool is heated throughout the season in a sustainable manner, so even in colder weather you can enjoy your holiday in Ommen! For the kids, we have an enthusiastic animation team who are there every day and there are many sports and games on the camping site.
Accommodations: everything you need for a perfect holiday in Ommen
It is wonderful to camp during your holiday in Ommen! Whether you'd like a camping spot in the sun, in the shade, near a playground or near the water, you can be sure that you'll have a wonderful time! All comfort spots are very spacious and provided with electricity (10A), water, drainage, WIFI and a TV-connection. In short, everything you need for a perfect holiday in Ommen!
Would you prefer to rent accommodation for your holiday in Ommen? That's of course possible as well! For example, the 5-person River Cabin: A beautifully furnished accommodation which combines comfort and convenience with all of the adventure from camping. Or the 4-person River Lodges, which are fully furnished and provided with all the comforts from home. All you have to bring is your toothbrush!
The spacious bungalow de Vechtoever is located in the middle of the camping site and is ideal for children who want to play in and around the water, but still want mom and dad around. As a parent, you can watch your kids from your comfortable chair. So there's always something going on in front of your door. The spacious house is fully provided with all conveniences and is at a walking distance from the facilities of the camping site. Here, you can truly enjoy a perfect holiday in Ommen!
Book now
Sports, games and fun water activities
As a camping site, we are proud of our open-air swimming pool for which sustainability is our highest priority! The swimming pool is heated throughout the season by a wood stove in which wood chips are burnt. Aside from the family slide there is also a bubbler and exciting rapids! You will not be bored for a second during your holiday in Ommen!
Our camping site also offers a camping store, luxury washrooms and an animation team for the kids. The camping site also has a beach, football field, (beach) volleyball field, large air trampoline near de Vecht and table tennis tables. In addition, Ommen is at a stone's throw away and you can discover the Vechtdal by walking, cycling or on the water. In short, you and your children will not be bored for a second during your holiday in Ommen!
Book your camping spot or accommodation now
Camping site de Koeksebelt
Located near the beautiful de Vecht river!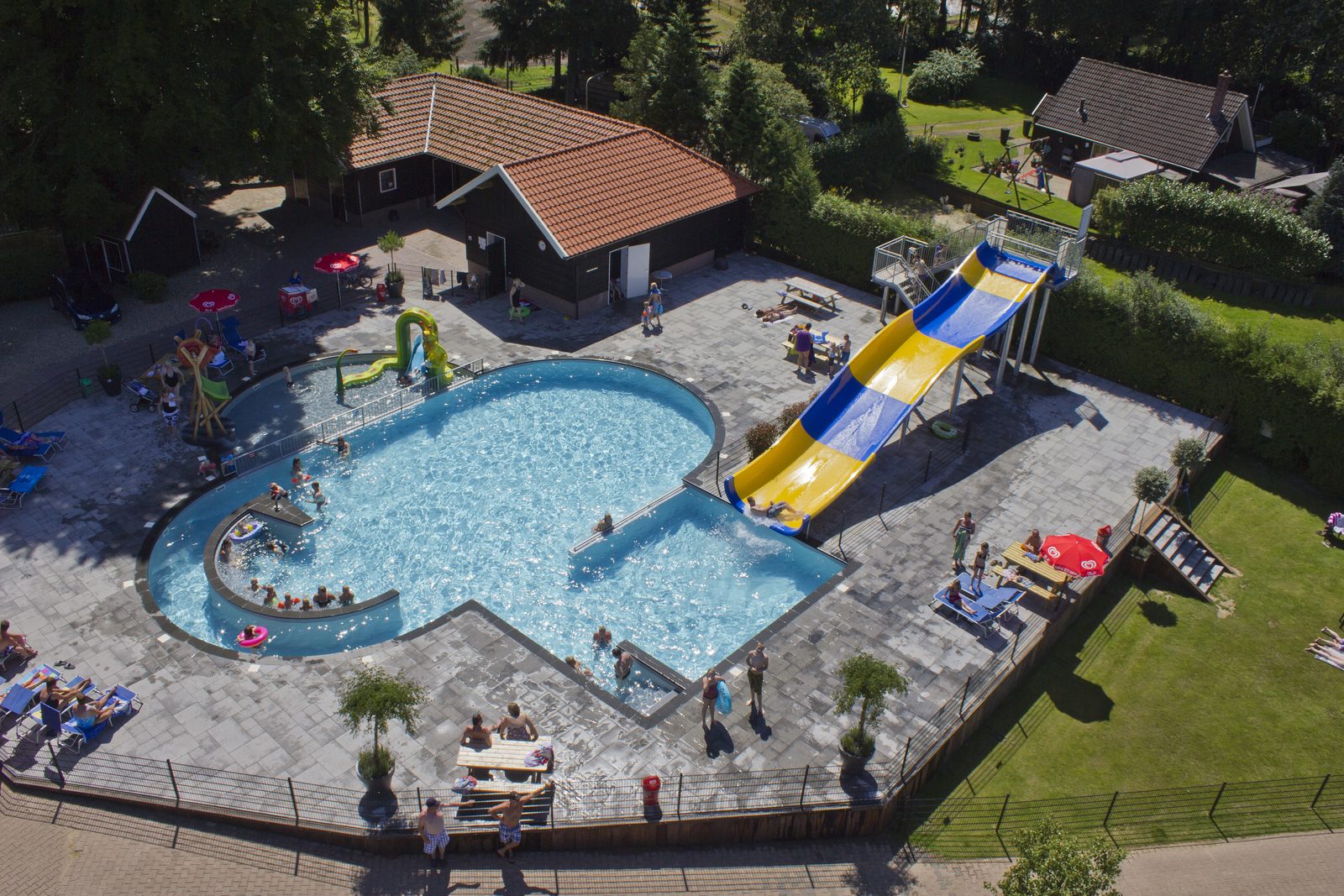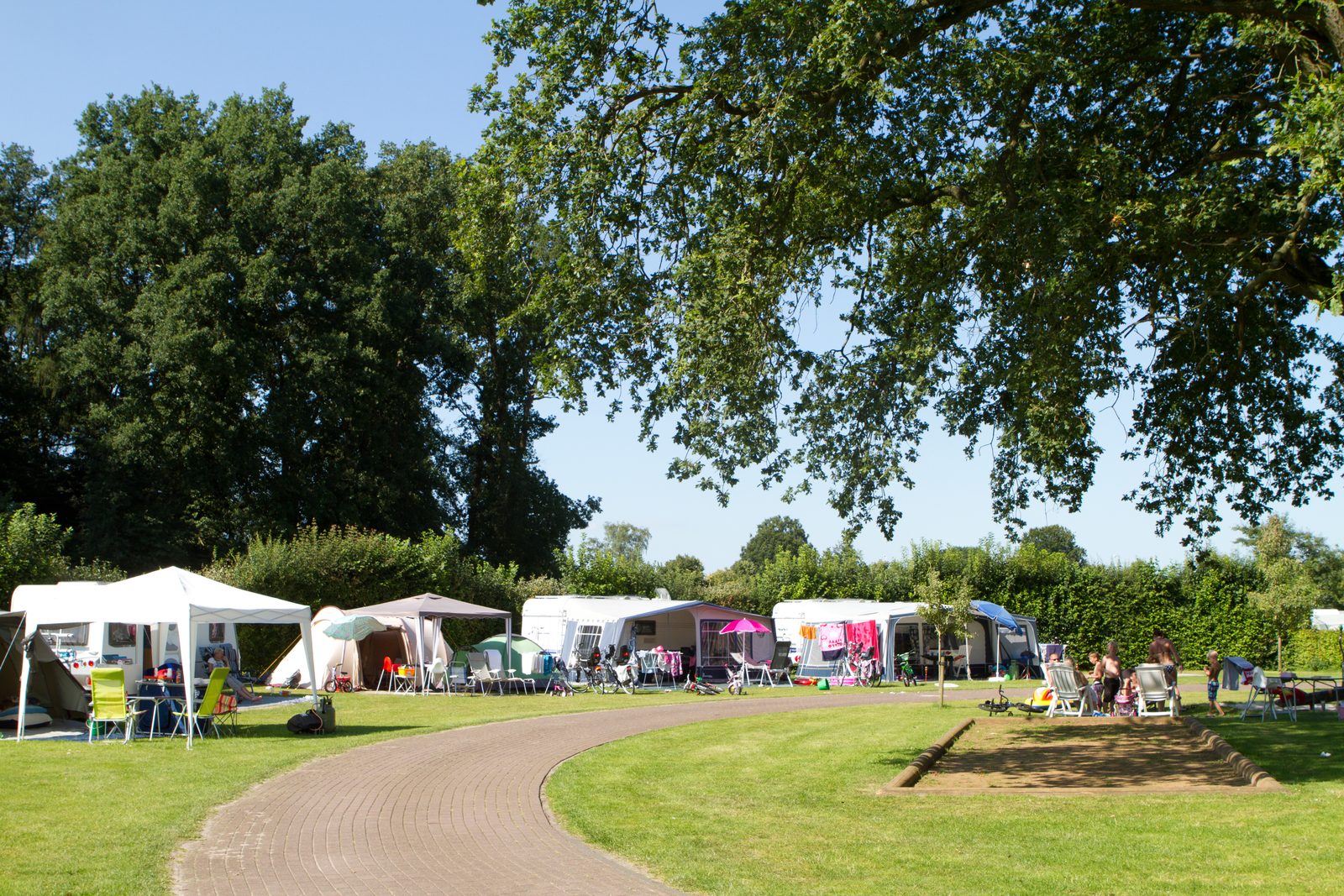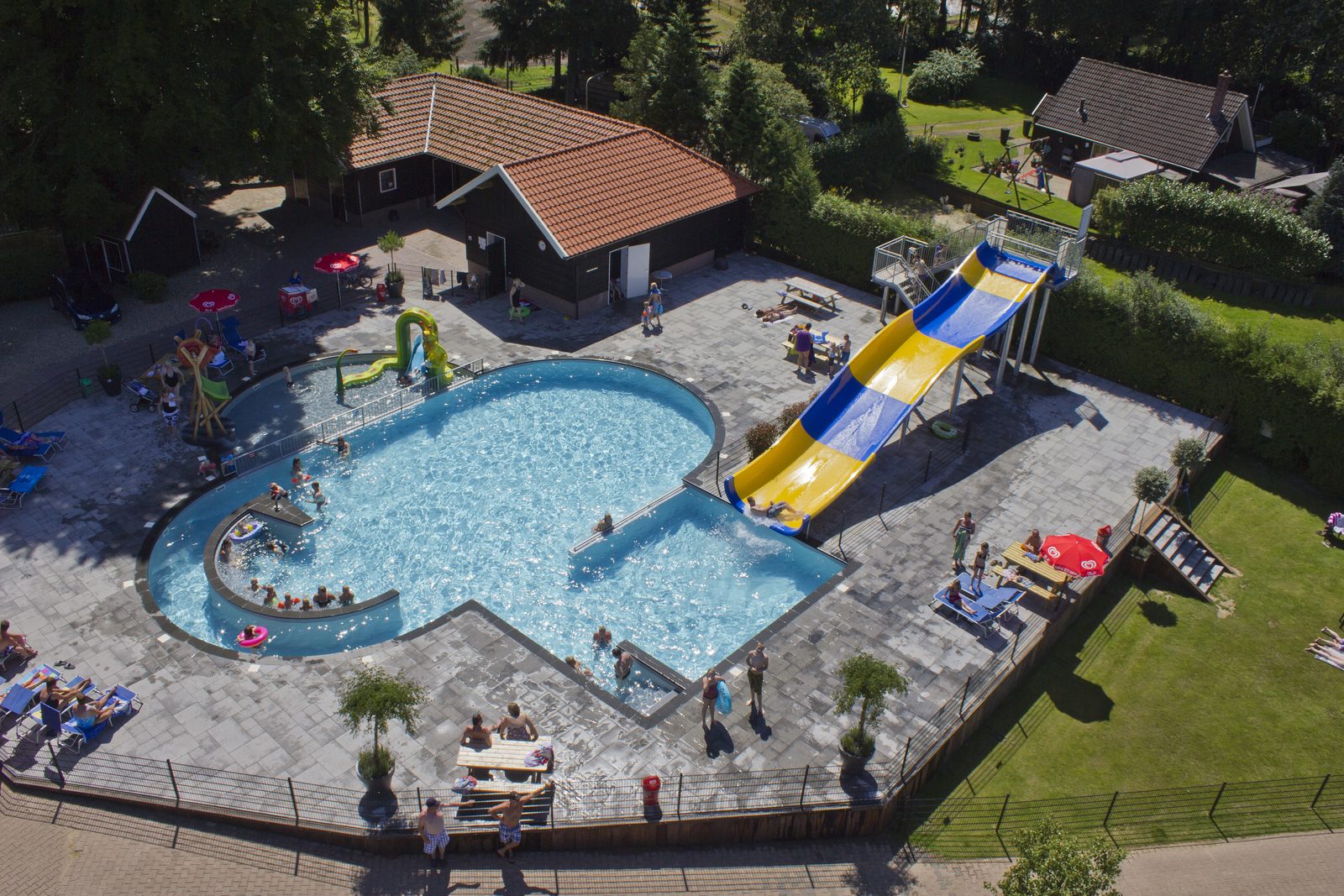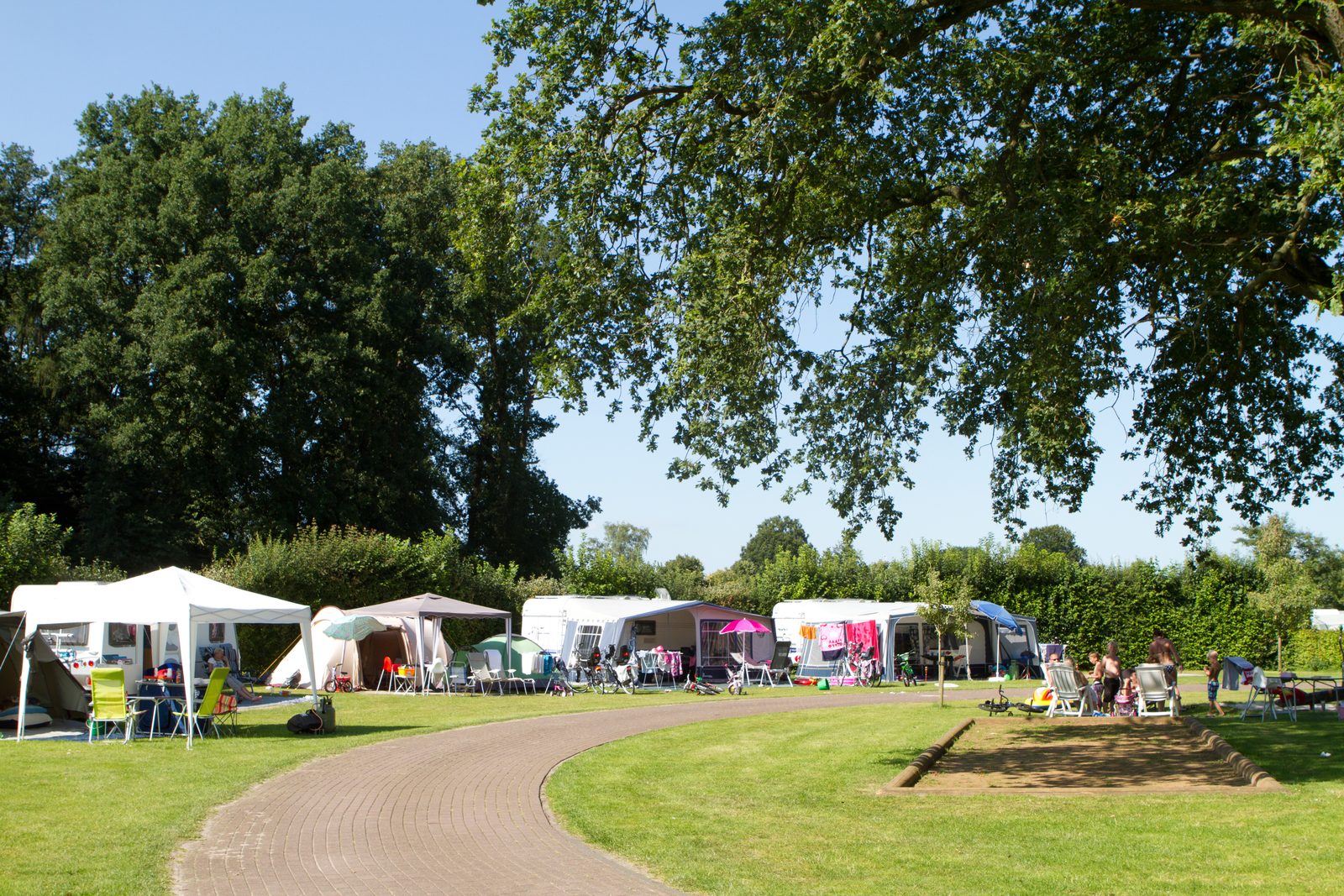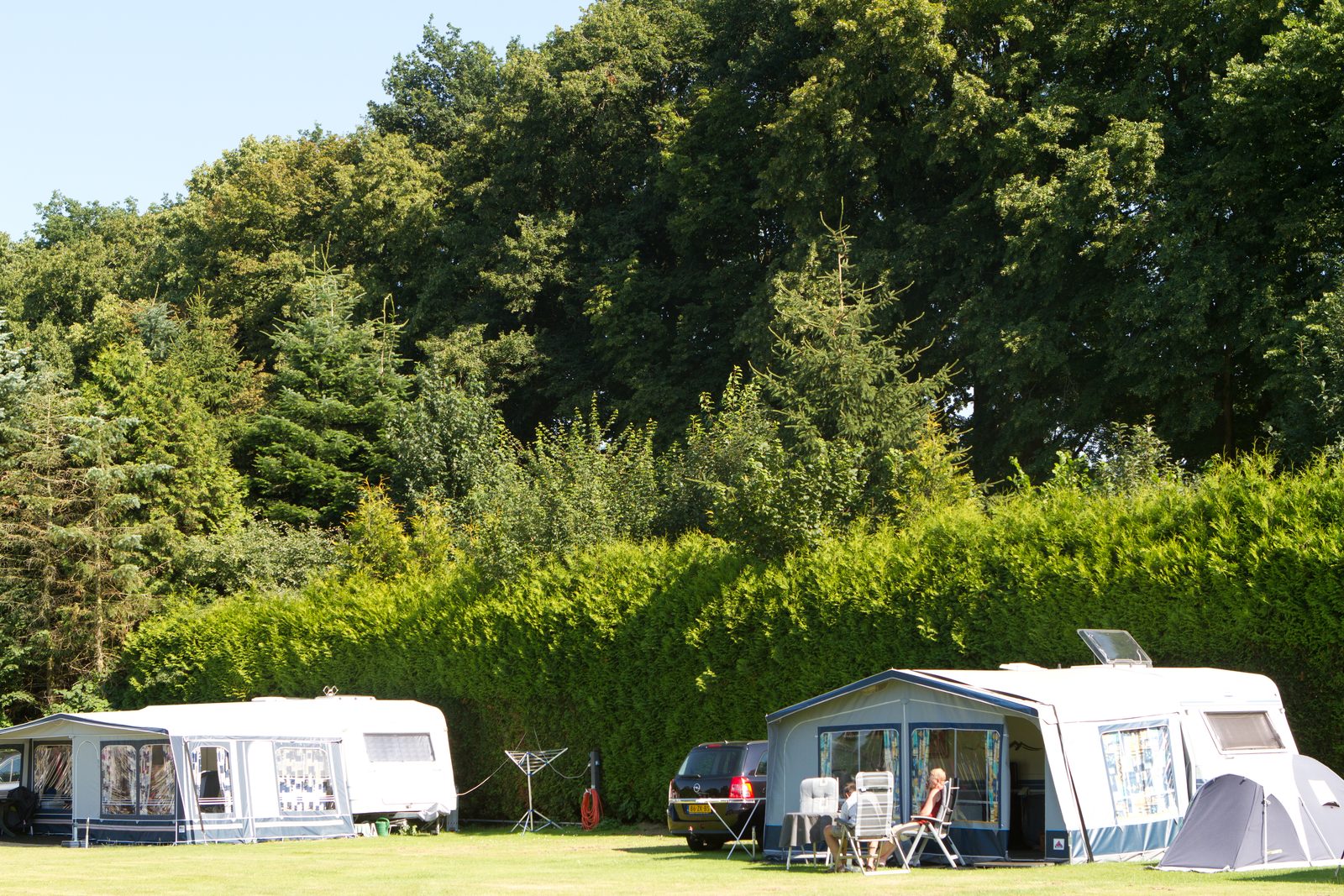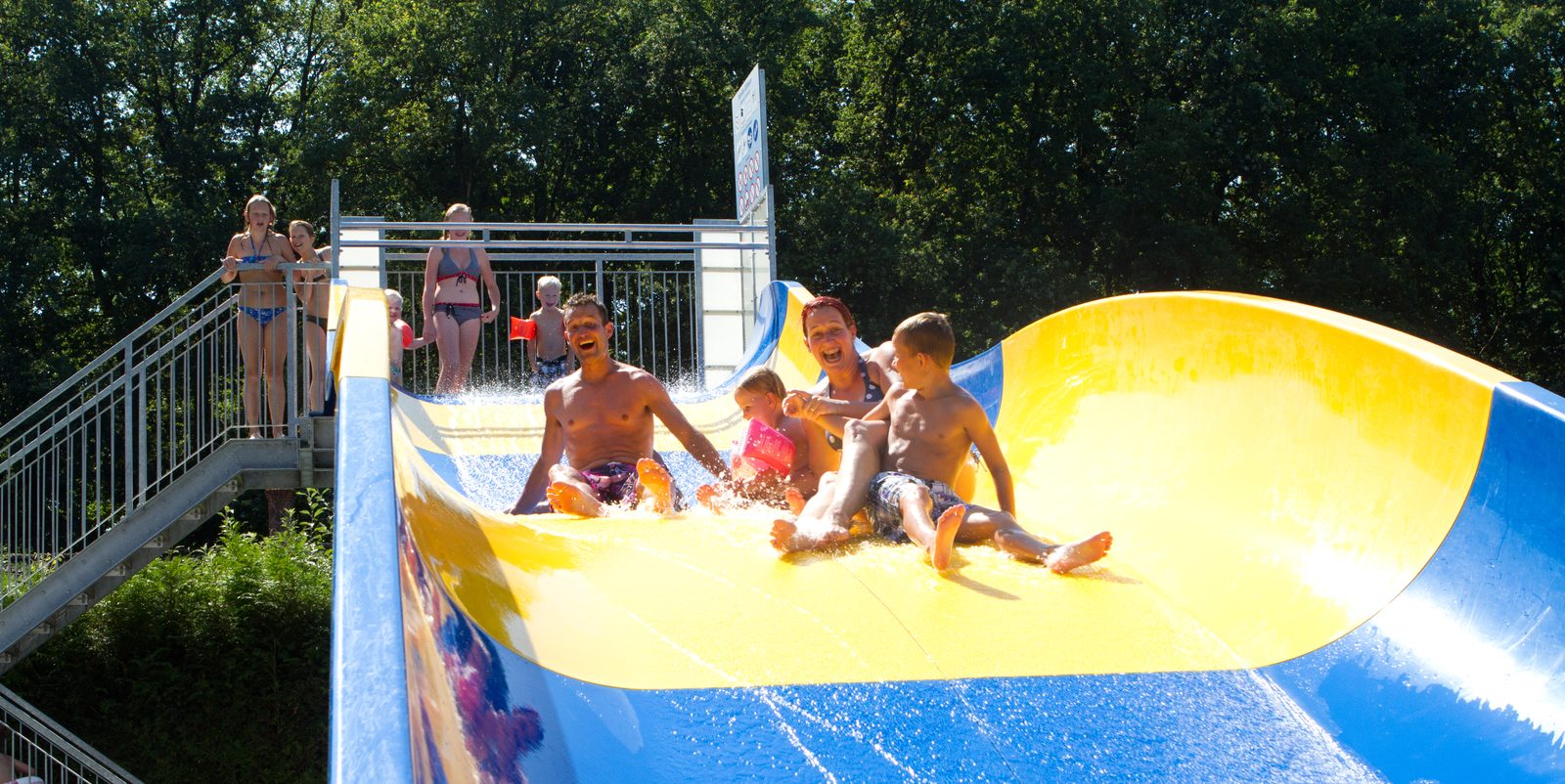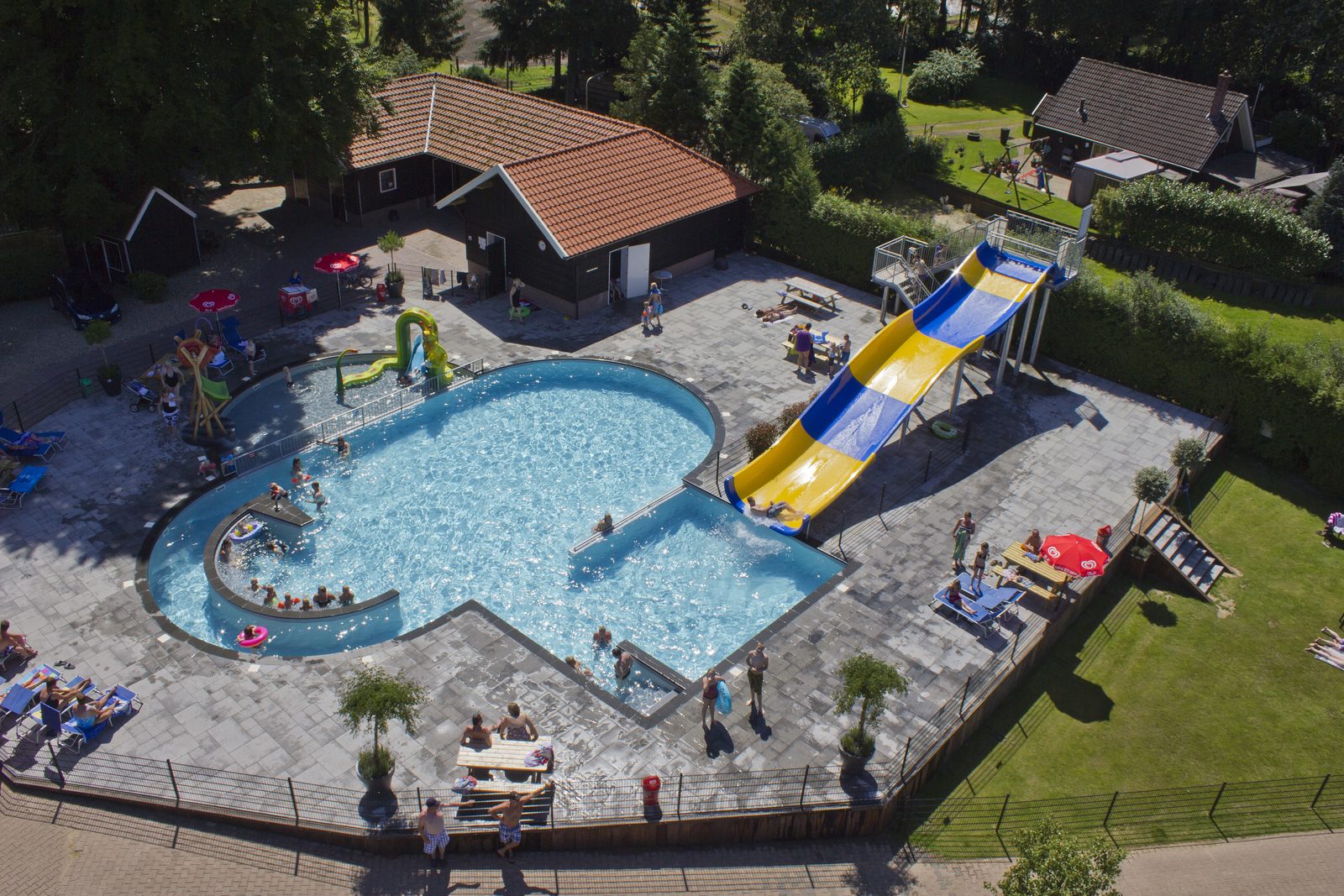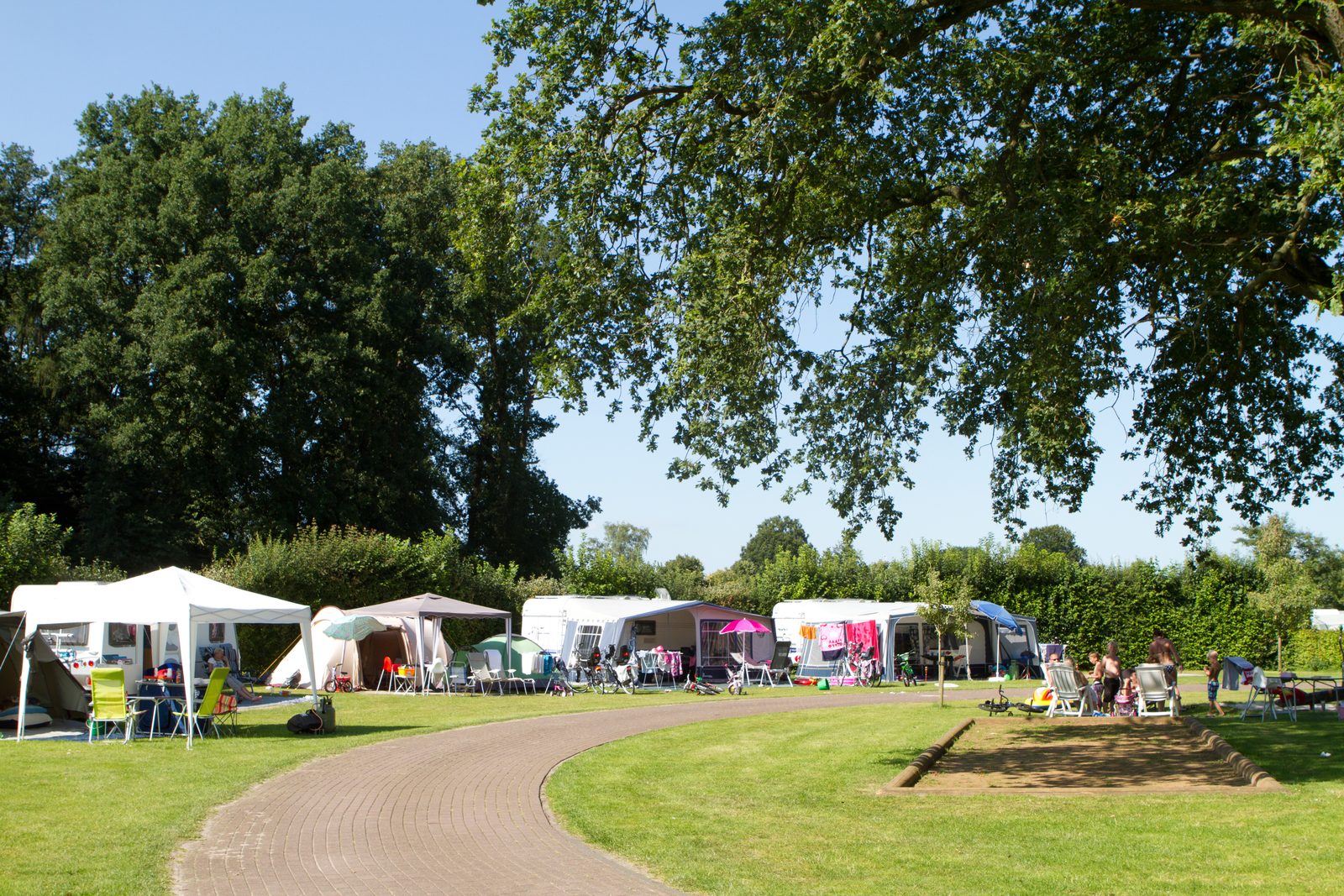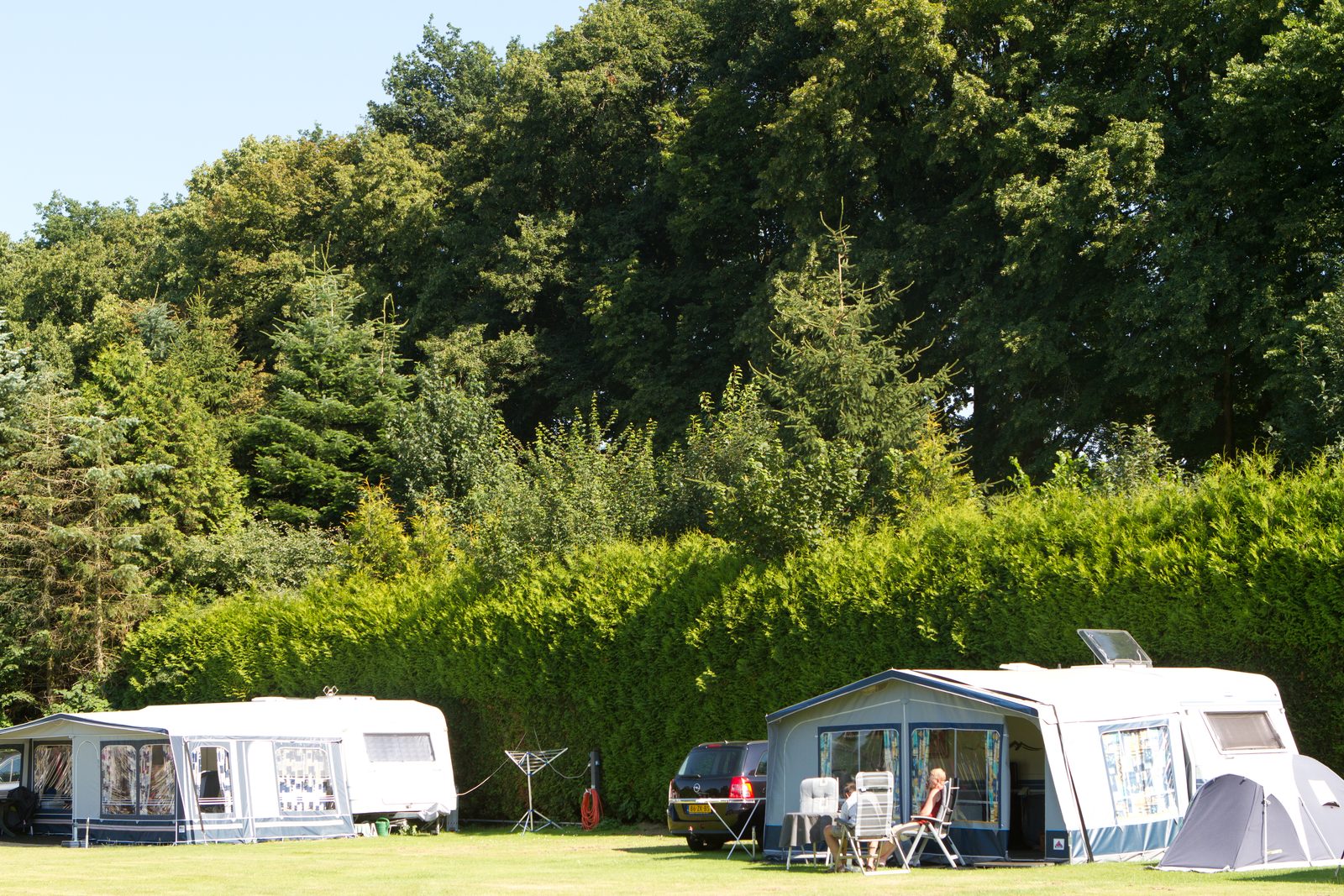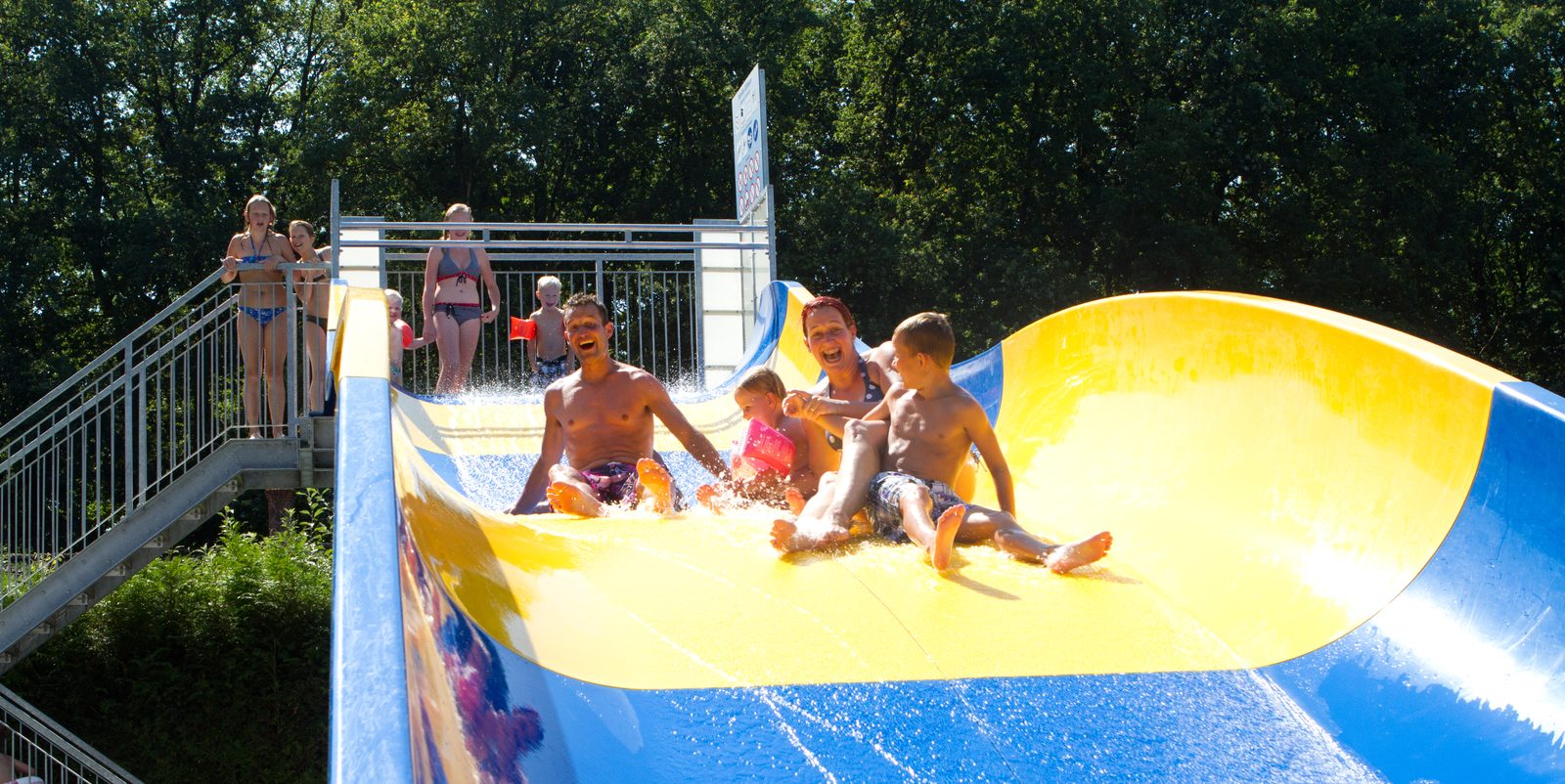 1914 reviews
Our guests rate this accommodation with an average of 8.7.
Check out our current camping offers!
Campsites
See what's available and come camp on camping site de Koeksebelt!
Accommodations
Want something a little more luxurious? See our range of accommodations.