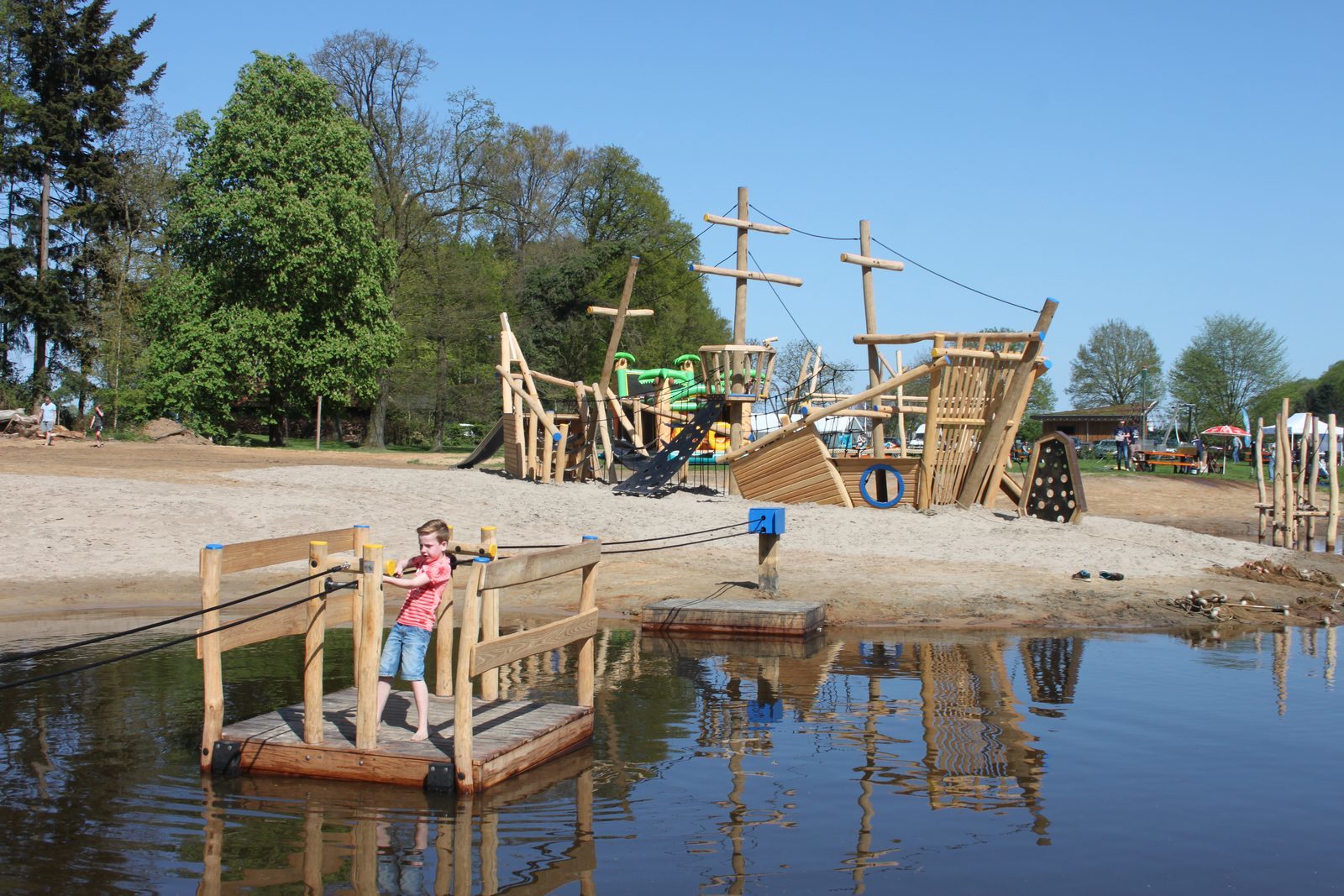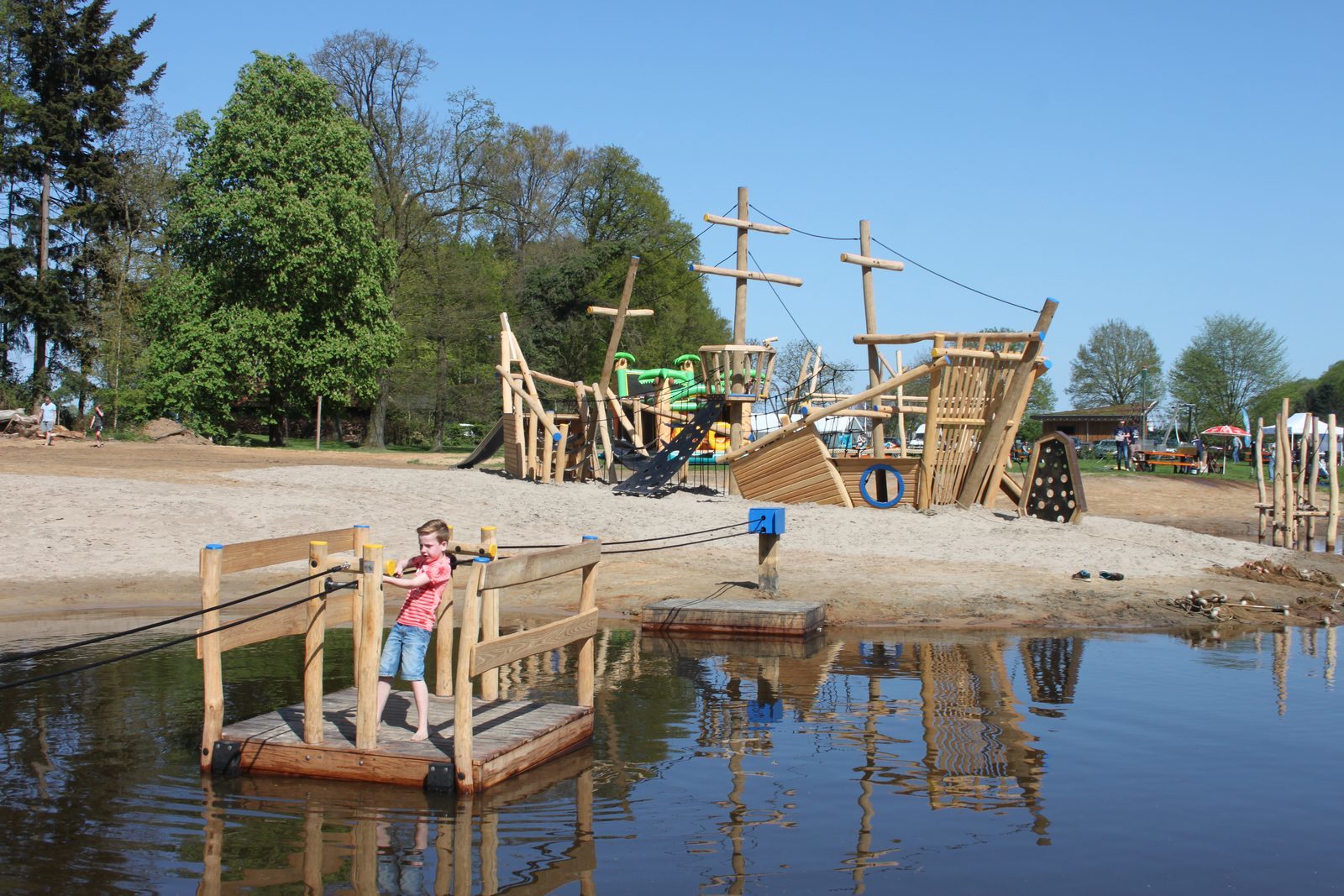 Conquer the Pirate Ship!
The Pirate Ship is a great piece of playground equipment on the beach of de Koeksebelt. There's no trouble playing here and pretending you're a pirate. Sometimes even a real pirate drops by! When the recreation team bakes bread on the campfire every week during high season, you can expect a real photo shoot with our own, true pirate!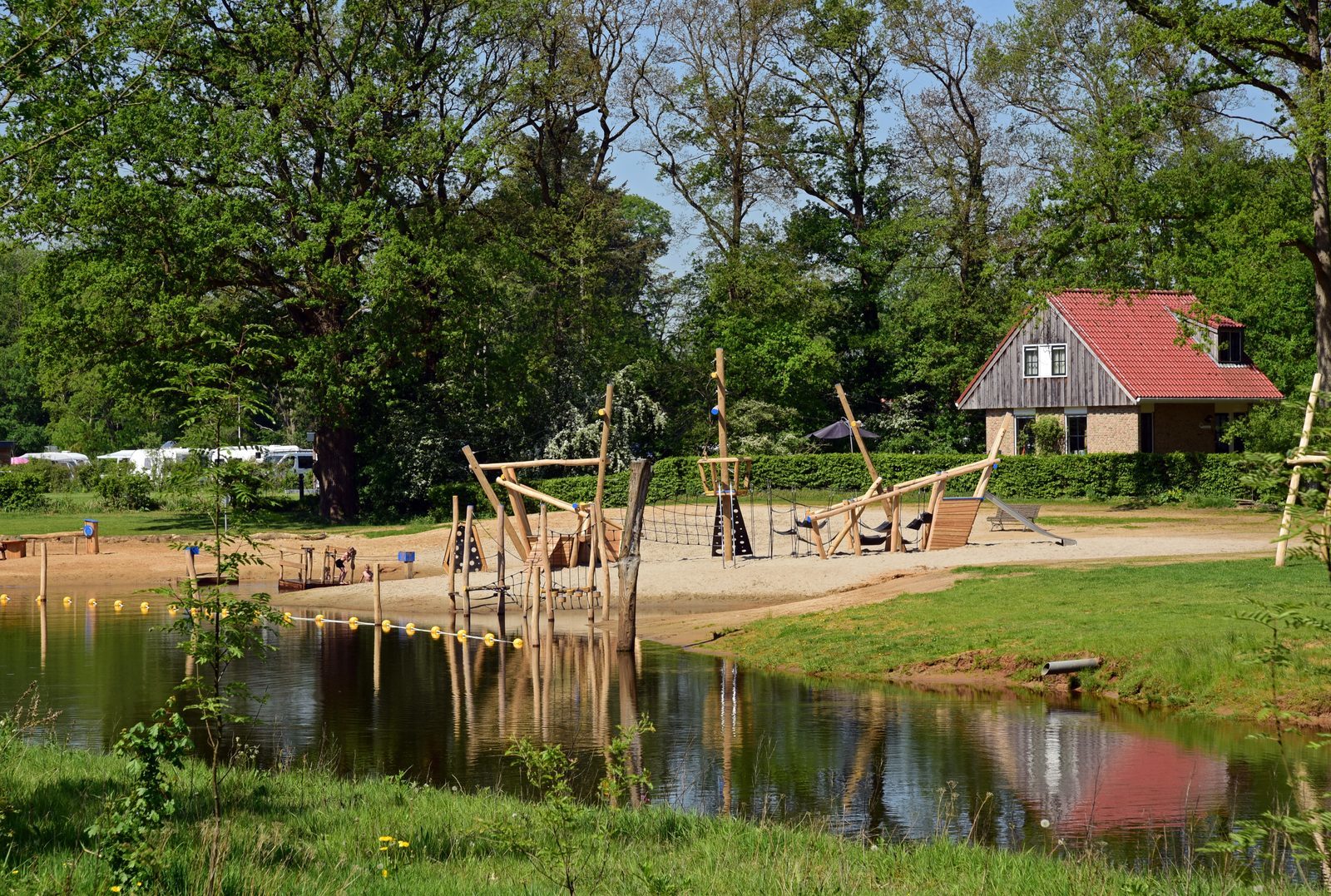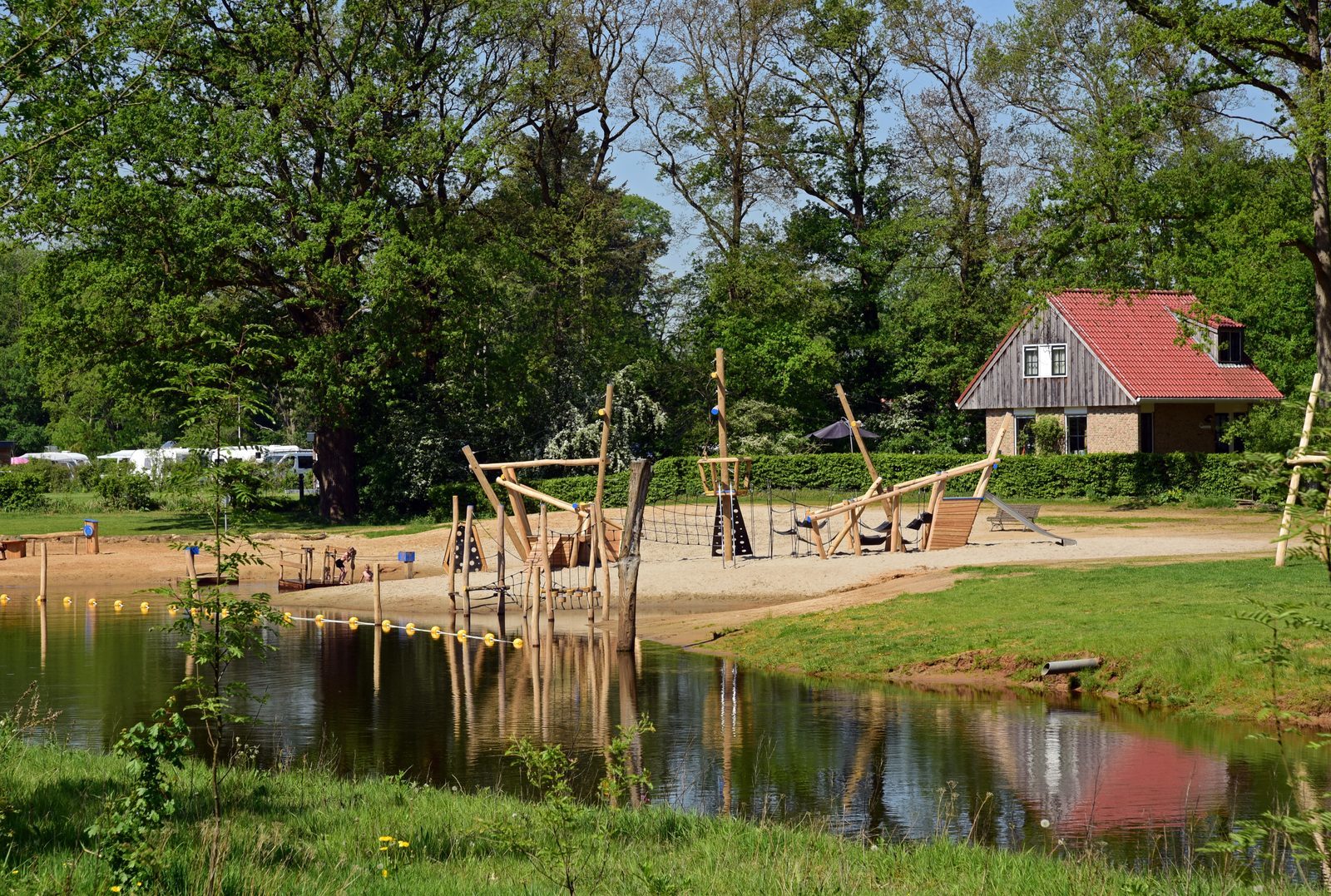 Swimming, playing and horsing about!
Playing with sand and water never gets old. All children enjoy playing in streaming water and creating a dyke with sand. There's a fun watershoot of wood and you can make it to the other side on a pulling ferry! Or rent a canoo, supboard or electric boat at reception and go discover the water. You will be amazed by the beautiful nature in the close surroundings on and around the water of de Koeksebelt.